Welcome to the wiki!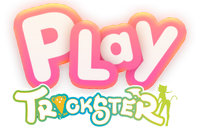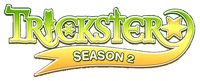 Welcome to Our Trickster Online Wiki!
This wikia is dedicated for players of the game PlayTrickster Online!
Contributing
About Us
Join us and contribute to our wiki! (contact Lizumi about this)

Guidelines Lump of something: im not using it, there were conflicts: same names for several items. Check new system for naming images: Lumpage 3.

Welcome to Our Trickster Online wiki, unofficial wiki of the game PlayTrickster Online's version of Trickster Online. We are currently editing over articles.

Official Website
http://playtrickster.com

Resources
MyTrickster Wiki
Cached ggFTW wiki
rTO wikia

Background of the creation of the Caballa Island:

A couple of years ago, due to the tectonics of the deep ocean near the center of the Pacific Ocean, a new small inhabited island Caballa Island was created. Then on the Caballa Island, the largest game company Megalo Company created the Virtual Reality Game Trickster.
Many people with different stories and purposes began to come to the island and according to the will of the billionaire Don Cavalier, this game was started.
The Game Trickster initial goal was finding the statue of Harkon which is known as the Blessing of Poseidon in the mythology of Alteo. It is said that the Blessing of Poseidon can be only found by the person with the blood of the Trickster. The person who achieves this can take everything left behind by Don Cavalier.